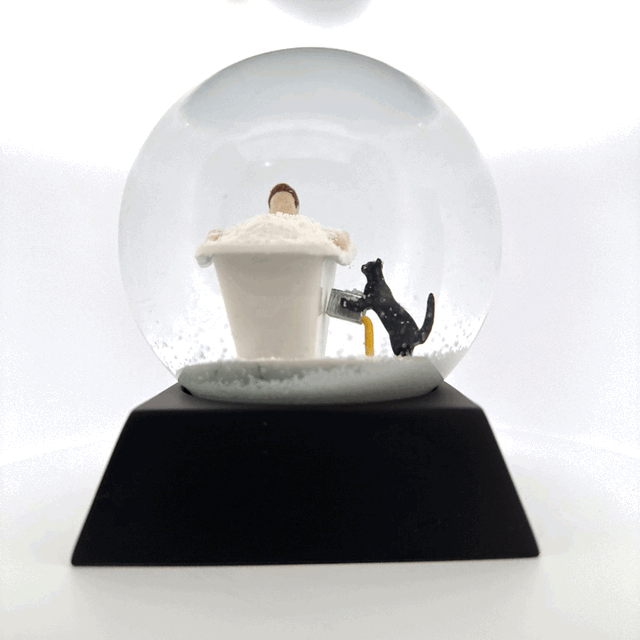 Cat Electrocutes Owner With Toaster in Shocking Bathroom Incident
A house cat in Elyria, Ohio has electrocuted his owner with a toaster while she was taking a bath. The feline, who has been described by neighbors as "aloof but charming," is said to have taken the toaster from the kitchen and brought it into the bathroom, where the victim was enjoying a relaxing soak.
According to witnesses, the cat apparently walked the toaster to the edge of the tub and pushed it in, sending a jolt of electricity through the water and into the unsuspecting victim. The woman, who has not been named, was pronounced dead at the scene.
The cat, who showed no signs of remorse, was seen nonchalantly grooming himself, completely unaware of the chaos and destruction he had caused.
This tragedy serves as a reminder of the dangers of leaving appliances within reach of curious cats, and the importance of keeping electrical items away from water sources. Our thoughts and condolences go out to the victim's family during this difficult time.
Dimensions
Materials
Globe: Mouth-blown glass | Purified Water | Glycerine | Ethylene Glycol (anti-freeze)
Sculpture & Base: Hand-cast resin | Hand Painted
Care
Even though there's a small amount of natural antifreeze (ethylene glycol) to help from turning it into an ice globe, you should still keep it above freezing temperatures. In other words, don't put it in the freezer or take it with you shopping on the tundra.
Do not leave in direct sunlight, as the magnification effect could cause a fire.
Bad Kitty Snow Globe is a unique and playful addition to your home or office décor. Featuring a hand-painted cast resin cat tossing a toaster into a bathtub where its unsuspecting owner is taking a soak, this snow globe is sure to bring a smile to your face. Mouth-blown glass encases the scene in a winter wonderland, complete with falling snowflakes. Each snow globe is one-of-a-kind, making it a perfect gift for cat lovers and those who appreciate humor in everyday life. Add a touch of fun and mischief to your life with Bad Kitty Snow Globe.